CARBON CAPTURE AND USAGE (CCU): CONVERTING WASTE CO2 INTO USEFUL PRODUCTS
Seeking out profitable pathways to high-value added chemicals and materials made from the unwanted gas
By the Laboratory of Sustainable Chemistry and Health, Yncréa Hauts-de-France:
Alina GHINET, Adrian NICA & Germain HOMERIN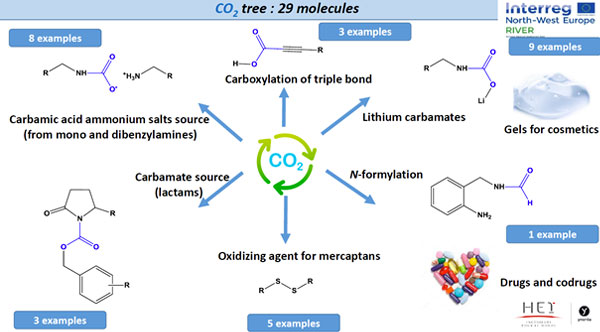 The objectives of this research are to prevent pollution and to valorize it in chemical transformations, which are supported by the depletion of resources in the world.

Once produced, the CO2 has an approximate duration of stay in the atmosphere of 100 years. CO2 has thus became a critical pollutant in the list of priority pollutants for R&D. The idea proposed is to convert carbon dioxide from fumes of vessels to high-added value molecules used in cosmetics (nontoxic gels) and in therapeutics (drugs).

Our implemented demonstrator of CO2 transformation has successfully been explored at the laboratory scale (ambient temperature, atm.pressure, low cost and nontoxic catalys).

This study showed:

Effective CO2 transformation
Validated proof of concept
29 molecules synthesized
Respect of green chemistry principles; unprecedented CO2 transformations

The next step of this study is to work with RIVER partners and find a CO2 supplier at laboratory scale to realize the same transformations with raw CO2 from boats. It will enable to enrich the CO2 tree in order to constitute one of the most important chemical collection from the unwanted gas.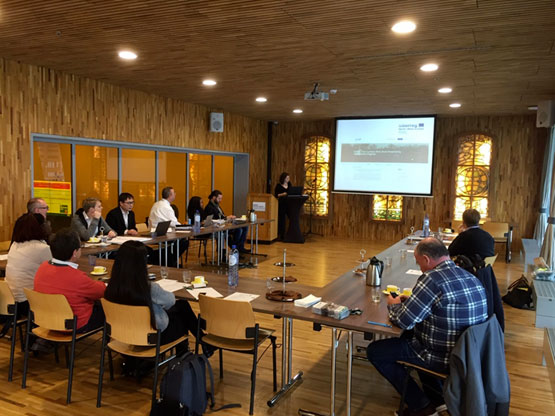 TECHNICAL AND STEERING COMMITTEE MEETINGS IN ROTTERDAM
The technical and the steering committee have been held in December 4th and 5th in Rotterdam. It took place at STC Group.

During the meetings, these subjects were discusted :

River's Project Progress
Narrowboat- Situation actual- Technical information
CO2 transformation (see the article above)
Deliverables done for Period 2.2 and expected in Period 3.1
Financial status
Communications

The next meeting will take place in Luton (UK) on 20th and 21th June 2019 in the University of Bedfordshire. Jun Peng will prepare the agenda in collaboration with the Lead Partner and he will prepare the invitation letter for partners.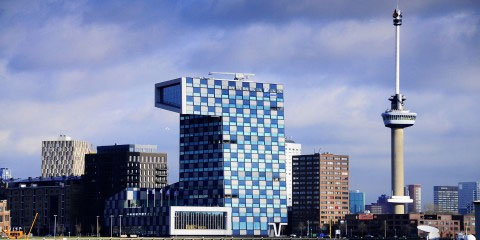 FOCUS ON STC GROUP
STC Group is a school based in Rotterdam (NE), specialized on :

Shipping
Inland navigations
Dredging
Offshore
Deep sea fishing
Ports
Transportation
Logistics
Rail
Process and Maintenance
Aviations

STC Group teaches for pupils which are from 12 years old to adults. The company also work on several European project such as RIVER.
Conformément à l'article 34 de la loi 78-17 du 6 janvier 1978 relative à l'informatique,
aux fichiers et aux libertés, vous disposez d'un droit d'accès, de rectification des données
nominatives vous concernant. Si vous ne souhaitez plus recevoir aucun message
électronique de la part du Critt : cliquez ici